To create a linked Swifin ID make sure that;
a. The member has a valid email address to receive a password;
b. The member has already created a Connect profile. If not please assist member to create a Connect profile first and then follow these steps;
c. You have your Swifin ID and Password ready to login to your Account
Login to Connect and click on "Register member" under the Account menu as shown below.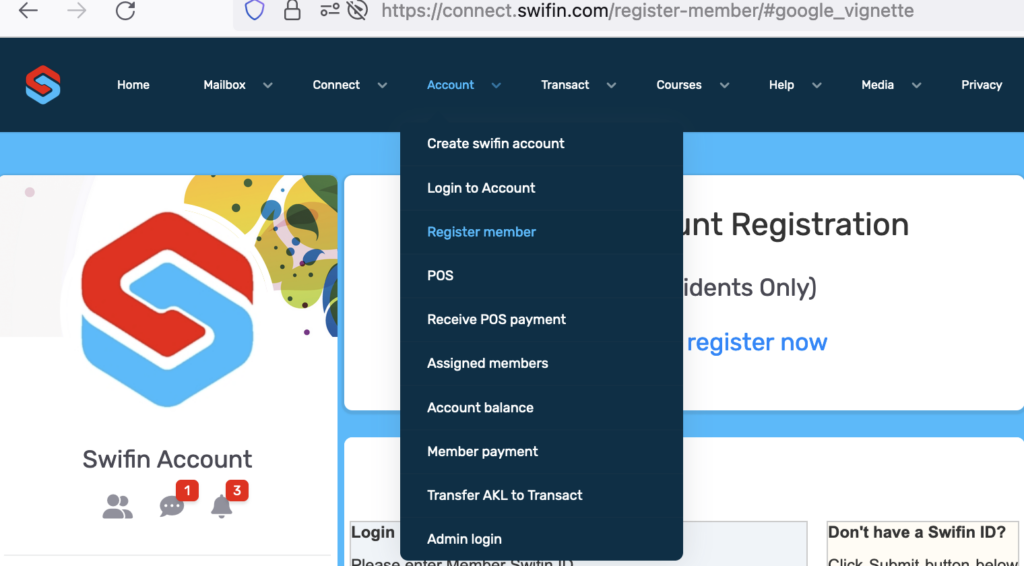 2. You will see a page as shown below where you can login to your Account (if you are not already logged in). Please enter your Swifin ID and Password and click on the "Submit" button to login to Account.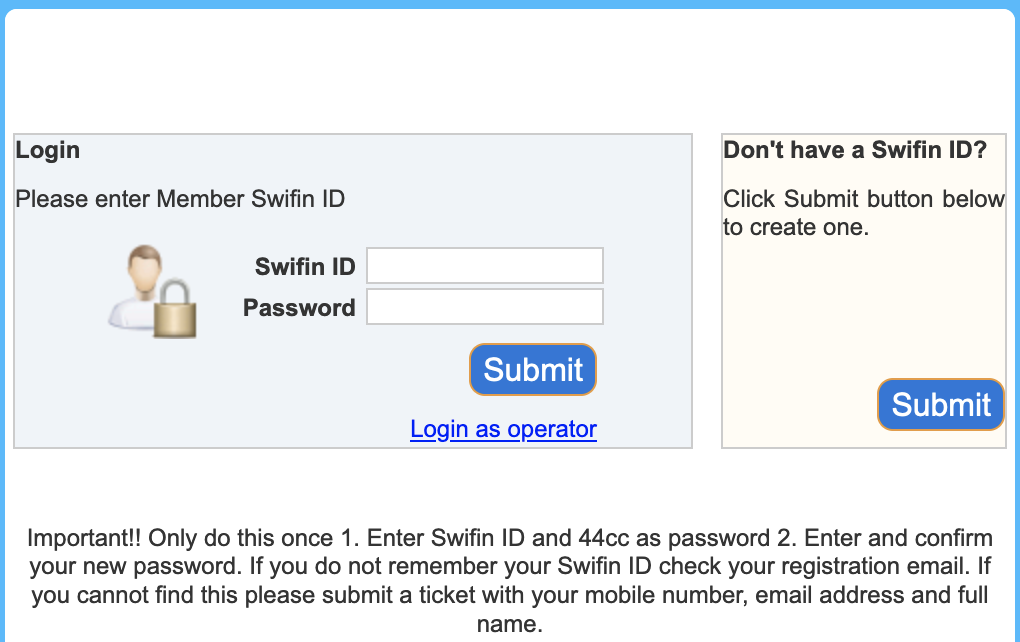 3. If you followed the above steps then you will see the member registration form shown below. If you do not immediately see the registration form below then you should click on "Register member" under the Brokering menu to display the registration form. Complete the form fully and click on the any of the "Submit" buttons depending on what you would like to do next.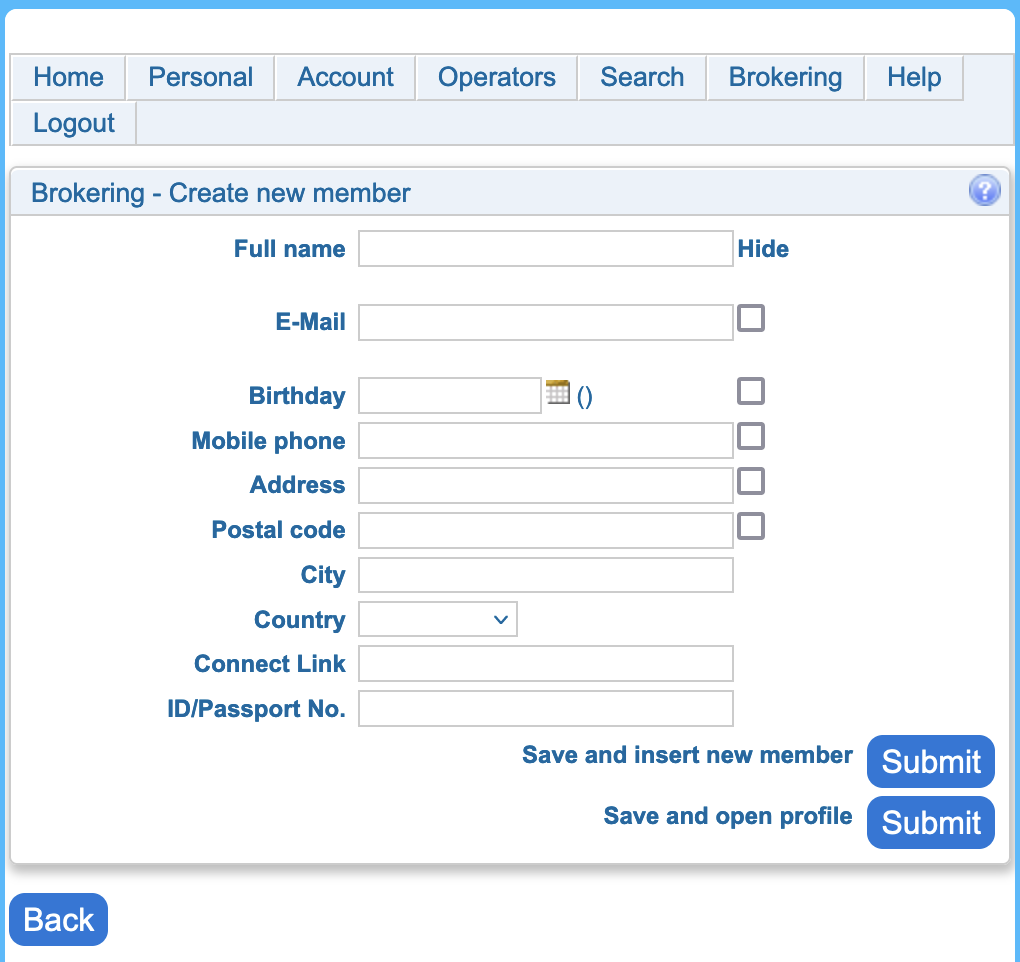 4. The system will generate an activation email and send to the email address you provided. The registered should login to his/her email account and follow the activation instructions on the activation email. Please note that if you click and receive no response then you should copy the activation link and paste directly into your browser and submit. Successful activation will lead to your Swifin ID being generated, displayed on the screen and emailed to you on the email address you provided.