Some members may prefer to send a payment to the Merchant or another member directly at their convenience. To make a payment to another member of the Community for example a direct payment to a Vendor please follow these steps.
Visit https://connect.swifin.com and login.
Click on "Pay member" from Account menu. You will see a page like the one below if you are not logged into your Swifin Account.

Login by entering your Swifin ID and password. Please do not use your Connect Username and Password here as these will not work. To get the payment page as shown below. You can also display this page by clicking on Account and selecting "Member payment" or by clicking on "Payment" from the home page.

Enter the Swifin ID. The name of the recipient should populate. Check that the name is correct and Enter the amount, a description is needed and submit. An example is shown below.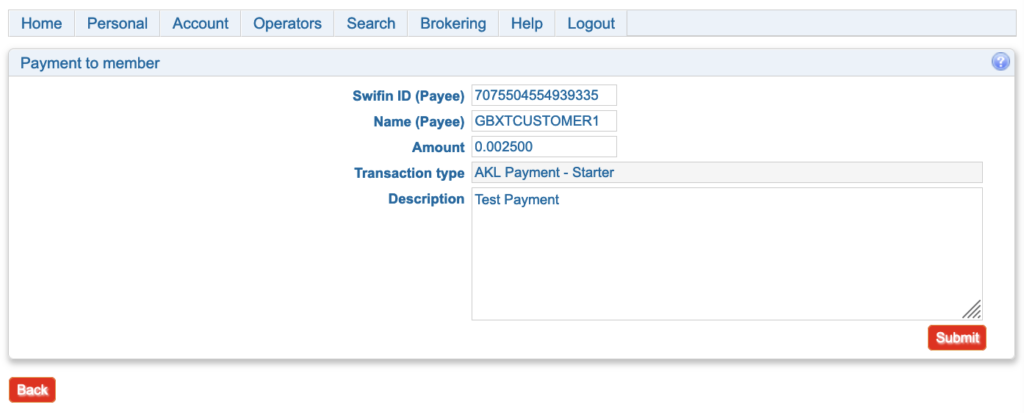 You will see the payment preview as shown below. Please check the details and submit.

After successful processing you will see a screen as shown below. To print the receipt click on the Print submit button.